7 of the Top Gaming Technology Trends We've Seen in 2022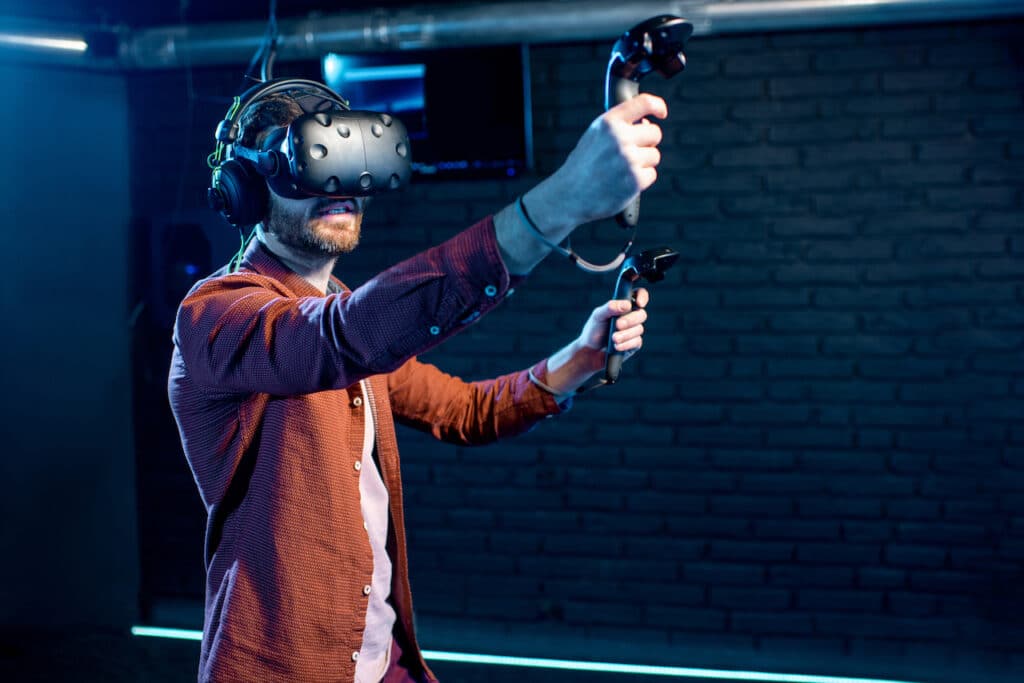 The gaming industry has exponentially grown over the past few years. In 2022, its market value was $220.79 billion in the U.S. alone, and will experience an estimated growth of 12.9% from 2022 to 2023. With new gaming technologies being developed every day, the gaming landscape continues to evolve at an unprecedented rate.
For passionate gamers, gaming has allowed them to participate in virtual worlds, where they can compete and immerse themselves in their favorite game.
For developers, gaming has enabled them to create complex gaming experiences with cutting-edge technology. Let's recap the year with some of the top gaming technology trends we've seen in 2022:
1. Improved Gaming PCs
This year saw a major upgrade for gaming PCs. With improved processors, better graphics cards, and higher frame rates, gaming PCs have become faster and more efficient than ever before.
Coupled with the launches of next-gen consoles like the PlayStation 5 and Xbox Series X/S, gamers now have more options when it comes to gaming on the big screen. PCs have become more powerful than ever before and are now capable of running games at ultra-high settings.
2. Augmented Reality/Virtual Reality
This is perhaps one of the biggest gaming trends of 2022, as more and more developers are experimenting with augmented reality (AR) and virtual reality (VR). AR games allow players to interact with game environments in a way they never could before, while VR games offer players a truly immersive gaming experience.
With the dropping prices of hardware, AR/VR has become more affordable. This has opened the door for developers to experiment with innovative and immersive gaming experiences.
3. Cloud Gaming
One of the biggest game-changers is cloud gaming, and in 2022, it only continued to improve. With cloud gaming, gamers can access their favorite titles without having to download them onto a physical device or purchase more advanced hardware to run complex games. Gamers can try out new games on the cloud without having to commit to buying them.
Cloud gaming also allows for faster loading times and more convenient gaming experiences as well as saved storage space on your personal device.
4. Metaverse Gaming
The metaverse is a relatively new concept that first appeared in the early 1990s. But metaverse gaming quickly rose to popularity with the success of games like Minecraft, Fortnite, and Roblox.
Metaverse games are virtual worlds that exist outside of our own and can be explored through computer-generated avatars or characters. These immersive experiences allow players to explore their creative side as they interact with the virtual world.
Now, metaverse games have adapted to include multiplayer gaming, enabling you to play with your friends and other gamers from all around the world.
5. Esports Competition
During COVID-19, esports competitions became a major gaming trend that has continued to stay popular. As more and more big-name streamers like FaZe Clan, Ninja, and Summit1G have begun streaming their esports matches, the popularity of competitive gaming has exploded.
Many esports fans have flocked to these competitions because they offer an exciting way to engage with their favorite games. This gaming trend has also led to bigger prize pools for professional tournaments and leagues, making competitive gaming even more lucrative.
6. Cross-Platform Play
In the past, cross-platform gaming was only a dream to many gamers. Due to a lack of technology and expensive hardware, it was difficult for developers to make cross-platform games a reality. Fortunately, developments in gaming technology have advanced at unimaginable speeds, and cross-platform gaming is now more accessible than ever.
In 2022, we saw cross-platform play pick up steam. With cross-platform games, players can seamlessly move between different devices and platforms as they play, allowing for a more connected gaming experience.
7. Mobile Gaming
Mobile gaming has had a steady climb to popularity. As the gaming technology of phones has advanced and become more powerful, mobile gaming has gotten more sophisticated and immersive. This year saw major releases like Final Fantasy VII: Ever Crisis and Call of Duty: Project Aurora on both Android and iOS platforms, making the genre much more accessible to a wider audience.
Start Your Gaming Adventure with TrinWare
TrinWare is the ultimate destination for gamers who want to stay ahead of the curve and experience the latest gaming trends. Whether you're looking for a powerful gaming PC or just want to keep up-to-date with the latest gaming news, we have something for everyone.
Start your gaming adventure today and explore our selection of gaming products.