Hardware + Software + People
Colorado's best full-service IT Managed Services and purpose-built computer device provider.
Managed Services & Cybersecurity Solutions
Learn how we can help you and your team work more efficiently and productively.
I need IT support
Hardware & Purpose-Built Computers
We design and provide top of the line computers, servers, peripherals, and more for your business needs.
I need hardware
Award Winning IT Support
TrinWare uses Next Generation IT Managed Services to deliver digital transformation. We help business operate more efficiently, technology budgets go further, and we wrap everything we do in security. TrinWare also guides innovation forward through custom built devices, catering to the unique hardware business needs of our clients.
Read Our Story
We Want to Help You Succeed
Get Started with Next Generation IT Managed Services & Hardware Fulfillment that will change the way your business runs.

1. Start the Conversation
Whether you have one question or a hundred, we're ready to help you figure it out!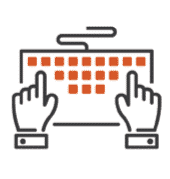 2. Get a Comprehensive Assessment
We'll work with you to assess where your IT infrastructure is at and figure out how to get it where it needs to be.

3. Achieve Your Business Goals!
People are our number one priority, and that includes clients! Our services are crafted to help you succeed in the short and long term.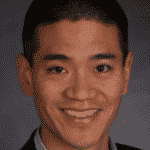 TrinWare has been a certified Microsoft partner since 2004. For nearly 15 years, TrinWare has aligned their growth plans with the Microsoft product initiatives to further their growth and product development. TrinWare has shown expertise in OEM and Open License competencies. As a custom system builder, TrinWare consistently and effectively communicates and incorporates the Microsoft product offerings into their server, desktop and IT solutions. "As a Microsoft Silver Partner, their dedication and loyalty to the Microsoft Partner Program has made TrinWare, a key strategic OEM partner in the Rocky Mountain region.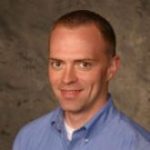 TrinWare has been GolfTECs exclusive computer system builder for over 10 years. During this time they have built and configured hundreds of computers used in for our high-tech golf swing teaching bays. TrinWare's commitment to speed, detail, and quality is unparalleled in their industry. They have become our "go to guys" when we need a technology solution. We are absolutely thrilled to have them as a partner today and many years in the future.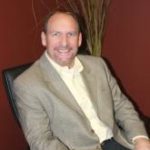 Cornerstone has been pleased to work with Trinware for over 12 years. Working regularly with dozens of vendors, we can confidently say that not only does Trinware supply us with exceptional product, its staff maintains a superior knowledge of the latest technological advances coupled with a quick, friendly response through the sales process and thorough follow up after the sale is complete. We highly recommend Trinware and thank them for their critical role in Cornerstone's own success.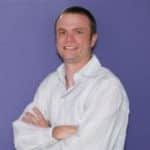 Precision, quality and timeliness are the essential attributes System76 delivers to its customers by working with TrinWare. Since 2010, TrinWare has built and distributed System76 products worldwide with excellent attention to detail and amazing flexibility. We're fortunate to have such a great partner in this dynamic, ever changing industry.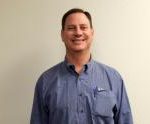 Corporate Computer has been providing IT Services and solutions to the SMB marketplace for over 20 years. Having TrinWare as my custom computer system provider for many years has allowed me to successfully grow and expand my business. Working with the experienced staff at TrinWare has offered me the luxury of focusing my efforts on solving IT solutions knowing I will be provided the best in custom computing solutions for my customers. It is refreshing in today's ever-changing computer marketplace to work with a Company that has their finger on the pulse of today's technology. The TrinWare website and system configuration tool is especially helpful in allowing my staff to custom configure the right solution for my customers. I highly recommend TrinWare if your business requires custom computers, servers and solutions and you desire to work with a tenured group that just "gets it".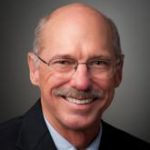 Intel is pleased to once again have TrinWare, for the 15th consecutive year, as a Platinum-level Intel Technology Provider for 2019. TrinWare's growth over the past decade is due to their unwavering commitment and dedication to selling Intel branded solutions in today's custom systems and solutions marketplace. TrinWare provides Intel solutions from Servers and Desktops to All-in-Ones and NUC's. Together, Intel and TrinWare share strong mutual strategic initiatives and bring to market broad product offerings in an effort to meet and exceed customer requirements. We are privileged to have TrinWare on the Intel Team.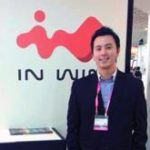 As a PC/Server chassis and power supply manufacturer for the past 31 years, I can say that working with TrinWare over the past ten years is a true delight. Not only have they shown a true dedication in seeking to improve their products and services, but also they are always ahead of the curve when it comes to planning and incorporating the latest technology available. Their effort to offer the best possible solution to their customers is remarkable. In addition, the ease in which they do business is difficult to find nowadays. From top management to purchasing and RMA, their personnel continue to demonstrate extensive product and industry knowledge. It is a great pleasure to be working with a true leader in the IT industry, and look forward to continuing our business growth for many more years.