How Managed IT Services Have Evolved
---
If you ever come across TrinWare then you are sure to see the saying, "Hardware + Software + People." The Holy Trinity of IT services and more importantly, the future of Managed Service Providers (MSP).
What's a Managed Service Provider? On its most basic level, a company would allow an MSP to come in and take over all of their IT operations. For the right price, done deal, right? With TrinWare as your MSP it is an absolute no brainer for any business.
The move to working with an MSP could be the game-changer that your business needs to take things to the next level. This is even more true in the technologically advancing world that we live and work in today. Now I know what you are probably thinking right now, "Wait, what is an MSP again"? (*goes back up a few lines to reread the "basic definition" part). And if you just read that parenthesis then you must be either really lost, or somewhat interested in this topic.
Let me do my best to illustrate how Hardware + Software can help you and your People on a daily basis. Here's the "Evolution of MSP", written by someone who before two weeks ago would've guessed that MSP was the name of Tesla's newest model. Enjoy.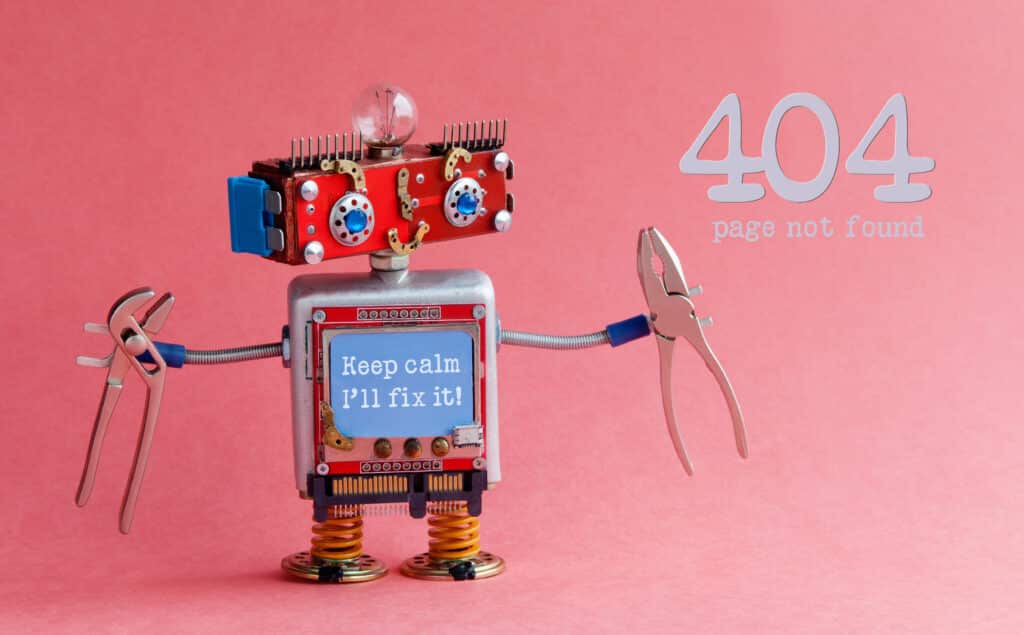 The Evolution of MSPs
---
Break/Fix IT
In order to understand Managed Service Providers, we have to go back to life before them. In the technological world, we head back to the equivalent of 3000 B.C., to the Age of Break-Fix IT service.
The break-fix relationship between a business and their IT service provider is a lot like the name says. If something broke around the company, they would contact their IT provider. This would result in an in-person visit by the IT company to ultimately try and fix the problem.
On the surface, this seems like a relatively effective cycle that is familiar to many of us. Every time I want to order a pizza, I subject myself to a very similar cycle that has proven to be incredibly productive and delicious throughout my life. However, in a break-fix relationship an IT company can only really help a business when they are on-site at a certain time. This means the IT partner cannot predict when something is about to go wrong, but rather only react once something really does go wrong.
Furthermore, IT services are only really needed in this relationship when something goes wrong. If systems are running smoothly for a business, then the IT company they use is "losing business." When a company's systems have malfunctioned and an IT company is called in, then the company is losing time, business, and money. There is no long-term win-win scenario when you are in a break-fix relationship. As the old saying goes, "If it ain't broke, don't fix it." Well, in this case the system was badly broken, and change was inevitable for the longevity of all IT service providers.
The Introduction of Managed Service Providers
Managed IT Services came storming into the scene to change the game forever. For relative comparison, picture the implementation of the NBA 3-point line but for the IT world. Okay, maybe not as huge, however, this was a major advancement for the industry and for businesses across the world.
The whole idea was driven by the concept of 'one bundle for all services." Managed Service Providers would be responsible for the entire IT operation, monitoring, and collecting data on a daily basis.
This method would allow an MSP to proactively predict when problems would arise and create a plan for fixing them before the "Code RED" alarms start going off for a business. Further, the cycle is a win-win for both parties when everything is running correctly. The business reaps the benefits of having a more efficient network and improved hardware throughout the company.
Advantages of Working with an MSP
TrinWare can offer the services of Hardware to outfit your business, Software to run/manage your business, and People through personal support throughout your business. Also, organizations can save large sums of money on a monthly and yearly basis with this system.
Instead of hiring a full in-house IT team, paying them for their work, adding in pay for benefits/time off/liabilities… you see where I am going with this. Hiring a company to be your MSP for a flat fee per month would cover all your IT support needs for a fraction of the cost.
In addition, an MSP can work in a hybrid style system. They will monitor your IT systems off-site remotely every single day, while also having the ability to provide service on-site when it is needed. This is the best of both worlds for the customer and the provider.
A Managed Service Provider works at a 24/7/365 rate. The kind of rate that is needed to help any successful business with their technological needs. The greatest benefit of this is discovering, understanding, and correcting problems before they can have a negative impact on your company.
Make the Switch to Managed IT Services
IT services are not usually something that everyone has a ton of background knowledge on. So, here is how I think about it; TrinWare offers the services of the very first "T.I." provider. As your MSP, TrinWare will give you all the 'technological information' that you could ever need. You will get all of this at a reduced operating cost, on a round-the-clock schedule, and have your company running a more efficient network operation. You can't spell TrinWare without IT and your business can't truly evolve without MSP.
Make the switch today and never look back.
| Hardware + Software + People |