Providing direction for companies since its development, Microsoft Azure is built to allow clients to regulate their businesses and cooperate in teams to solve problems.
The Microsoft Cloud is designed to integrate business and company information without leaving gaps in functions or data or introducing risks. Hands-down, this is the reason that many third-party IT franchises offer cloud integration through Azure alongside their baseline IT solutions.
This application, as a cloud computing service, is designed to run on multiple operating systems and software platforms, with both closed-source and open-source options all while minimizing risk and maintaining security and compliance measures. This overall functionality-safety dynamic is the reason it is swiftly gaining ground over AWS.
Despite the extreme functionality of Azure, the cloud computing software maintains two of the most important properties clients are looking for:
Risk Assessment and Prevention
Compliance Management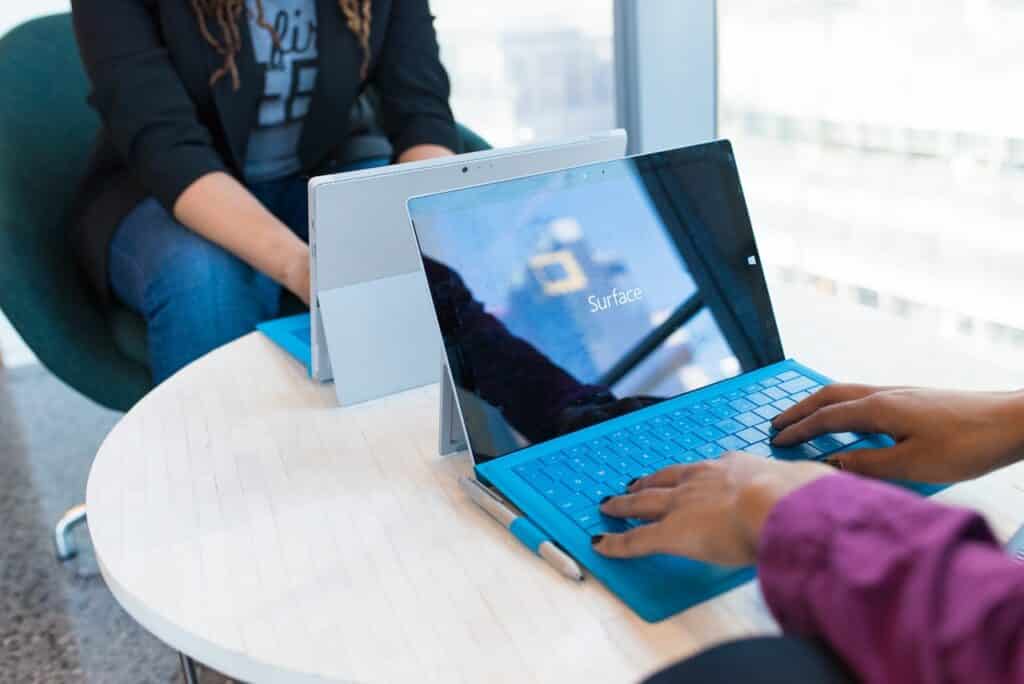 SPEAK WITH ONE OF OUR IT SPECIALISTS TODAY
Risk Assessment and Prevention
Microsoft Azure effectively identifies possible risks while integrating your data to the cloud. Part of the risk assessment is done with this high-security software's built-in Compliance Manager allows users to access a single, easy-to-use dashboard to compare and contrast personal cloud operations with regulatory industry standards.
Alongside this compliance assessment, Azure also provides general risk assessment and security resources through IT/Ops and DevOps functions—allowing optimal functionality for your cloud infrastructure.
Azure also has distinct cybersecurity features, such as Azure AD Identity Protection, that operate on a high-speed feedback loop for users, as well as many more security measures for well-rounded risk management.
Another risk assessment feature boasted by this software is data protection resources, which include independent vulnerability assessments, security assessments, and third-party vulnerability reports.
These reports are combined with a platform that allows users to see their results stacked up against the most up-to-date resources and guides. This low-risk, high-security platform's internal assessments allows complete accessibility alongside peak expertise.
Compliance Management
Microsoft Azure does not mess around with its compliance measures! The Azure Security Center has a multitude of features that are able to test and tweak your security compliance. Focusing on user freedoms and platform accountability, Azure provides a fantastic mix of audited controls and compliance guides.
The auditing controls Microsoft Azure provides for users allow some user functionality within the software, riding on the correct assumption that clients can troubleshoot and maintain much of their own compliance measures.
The area of compliance that Azure's audited controls focus most on are GDPR (General Data Protection Regulation) obligations. These internal measures adhere to one of the biggest security and data protection regulatory agencies on the globe, so remaining compliant as an institution is paramount to success. Other audited controls focus on Office 365, to top off user compliance control.
Azure's secondary compliance measures include a directory of guides. Many of these guides apply towards Microsoft applications, including the cloud, and some are just personal checklists for users.
These guides and controls combined with Azure's already compliant platform provide what can be called the most versatile, professional computing service have acted as an absolute boon for business owners and IT professionals alike, connecting data systems and bridging IT gaps in one of the most tasteful, safe ways that have been witnessed in the last decade or so.