Like all businesses, engineering firms need security and efficiency in their organizations in order to remain competitive. However, they also have unique IT needs, like supporting specialized CAD software or maintaining networks across remote worksites.
To solve these problems, both the everyday issues and the big-picture strategy, many engineering companies are choosing to invest in managed IT services.
Here's how managed IT services can help Denver engineering businesses.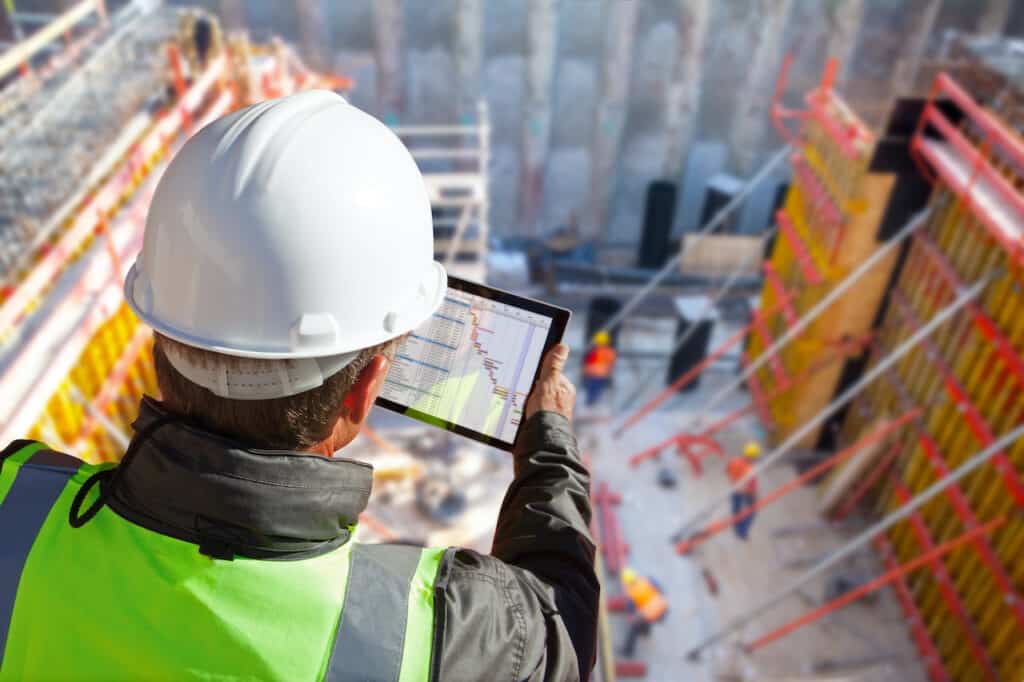 Managed IT Services: An Overview
Managed IT services bring great advantages to businesses not only in the engineering sector, but across all industries. Managed IT services are like getting subscription IT support where instead of calling up your IT provider once something is already broken, your support team works proactively to stop things from breaking down in the first place.
In a world where digital assets are becoming ever more important, and where ever more advanced cyber attacks threaten organizations, managed IT services are invaluable.
Many businesses enjoy benefits such as decreased costs, more reliable and efficient IT systems, and more effective use of IT assets due to working with a Managed Service Provider (MSP). Engineering companies can start getting all these benefits and more by switching to working with a Denver managed IT services company.
1. Increased Productivity, Efficiency, & Accuracy
One study calculated that in professional businesses, each employee spends an average of two weeks per year dealing with IT issues. Some of the leading causes of downtime include network failure, usage spikes, human error, and software malfunctions.
Preventative IT support can minimize or eliminate downtime, saving your business money and improving productivity.
Additionally, IT professionals experienced in your industry can help you optimize your processes and tools for efficiency, and automated solutions can increase accuracy in your processes and deliverables.
2. Multi-Layered, Proactive Security
Engineering companies face significant security challenges, as they may be targeted for proprietary data or customer payment information. In companies that require employees to work at remote worksites, network security can be weakened by the increased number of mobile devices that present a larger attack surface with multiple endpoints for bad actors to target.
One construction company saw firsthand the importance of cybersecurity when a $1.7 million project payment was intercepted due to an insecure email system. And that's far from the only story of construction and engineering businesses falling prey to cyber attacks.
As phishing and ransomware attacks surge, businesses need to update their cybersecurity to match the increased barrage of attacks. Managed services take a preventative approach to cybersecurity, offering a multi-layered strategy that uses firewalls, encryption, threat monitoring, and more to completely secure your IT infrastructure.
3. Greater Affordability
Managed IT services can help your business save money and better budget for your IT spending.
Working with a Denver managed IT services provider is generally more affordable than the cost of hiring one new in-house IT staff member, especially when you calculate in benefits and overhead costs that come with hiring internal team members. Plus, you get the expertise and support of an entire team of professionals.
Your MSP can help you save money on better software and hardware through vendor relationships, and they can also help you implement scalable technology so you won't have to be constantly replacing or overpaying for equipment and subscriptions.
On top of all that, an MSP operates on a flat-rate, monthly cost model, so you won't have to wonder how much you'll have to pay for an IT fix; an MSP's services are all-inclusive, with no unexpected charges.
4. Improved Communication & Network Connections
Slow internet connections are the bane of any productive day. Just like other businesses, engineering firms need a strong IT infrastructure to manage network connections and the internal tools necessary for immediate, secure communication and data sharing—especially over dispersed workforces in remote locations.
With cloud solutions like MS365, your team can stay connected over a secure platform. And your MSP can provide network infrastructure and monitoring that eliminates downtime and provides you with the right speed and bandwidth.
5. Updating for Competitive Advantage
Engineering businesses can be surprisingly slow to embrace new technologies, despite their dependence on tech. Updating to newer solutions and frameworks can not only improve your competitive advantage by boosting productivity and efficiency, but it also keeps you secure.
Your MSP stays at the cutting edge of innovation to bring you the very best solutions for your business. You can receive help with long-term IT strategizing for growth and stay on top of industry-specific solutions by relying on your Denver IT provider.
Managed IT Services for Denver Engineering Companies
Denver engineering companies need phenomenal IT support to stay on top in a competitive industry. Working with a managed IT services company that's experienced in the engineering industry is the best way to ensure you're getting the best solutions from IT experts.
TrinWare has served Denver businesses for decades, from engineering companies to general contractors and everything in between. If you're looking for a new IT company that can take your engineering firm to the next level, contact TrinWare today to learn more about how we can help your business succeed!