How Does Outsourcing to a Digital Signage Hardware Manufacturer for Custom Solutions Help My Business?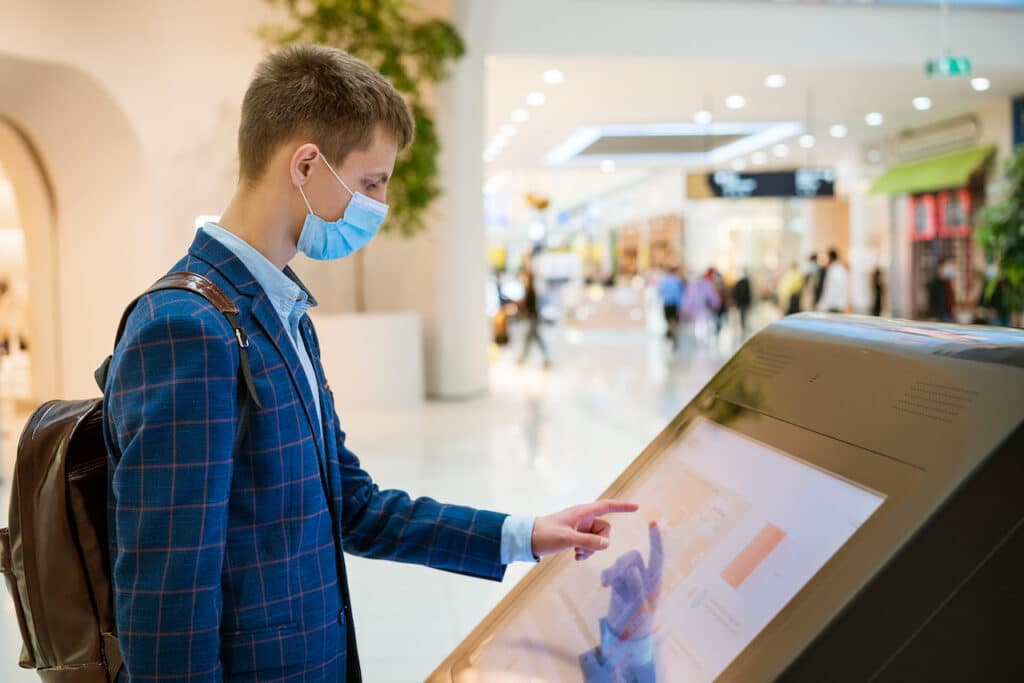 If you're creating digital signage equipment for your clients and your current setup doesn't have all of the features you're needing, it may be time to look into hiring a company that can create a custom device specific to your needs.  Outsourcing is the key to the solutions you need. Around 68% of businesses in the U.S. outsource their services, and digital signage hardware is no exception.
Outsourcing to a digital signage producer like TrinWare can be one of the best ways to meet your digital signage goals, save money, and avoid hardware headaches. TrinWare specializes in building custom digital signage hardware for your business, taking into account your specific digital signage requirements and providing digital signage solutions that best meet those needs.
In this article, learn how outsourcing to a hardware partner can help your business expand its reach and capabilities so that you can help your clients meet their digital signage needs.
Why Outsource Your Digital Signage Equipment?
For digital signage software to be effective, it requires properly functioning hardware. It can be difficult and expensive to source digital signage hardware in-house, particularly if you're seeking a system that's tailored to the needs of your clients. By outsourcing digital signage equipment to a trusted partner like TrinWare, you get access to digital signage solutions designed specifically for you and your clients.
Custom solutions are more than fancy hardware. Custom designs mean you can take advantage of digital signage hardware that's built for the long haul—digital displays, media players, and digital media controllers are just some of the equipment available from digital signage manufacturers. This kind of robust hardware can often last much longer than digital signage solutions sourced from generic hardware suppliers and can be more cost-effective in the long run.
Plus, digital signage partners often provide warranties and service plans that further protect your investment. With a custom digital signage solution tailored to your exact specifications, you won't have to worry about potential compatibility issues, making installation and maintenance on your end much simpler.
The Benefits of Outsourcing Your Digital Signage Equipment
Your digital signage partner can help you as the manufacturer handle all the technical aspects of digital signage and leave you with an easy system to give to your clients. And, they can even provide digital signage solutions that meet your needs at a fraction of the cost. Other benefits include the following:
1. Customization
Being able to customize your hardware exactly how you like it is invaluable. You can choose digital signage equipment that's exactly what your clients are looking for, without having to make adjustments or compromise.
2. Convenience
TrinWare is unlike any other digital signage partner. Not only will we build custom equipment, but we will also even ship it directly to your customers' doors. This is a great way to save time and money on shipping costs so you can focus on other areas of your business.
3. Cost Savings
Outsourcing your digital signage equipment gives you greater control over the costs of your services. Our affordable solutions are perfect for digital signage manufacturers that want to save money without sacrificing quality or functionality.
4. Quality Assurance
By outsourcing digital signage equipment, you get access to top-of-the-line digital signage hardware that is built to last and stand up to wear and tear. At TrinWare, we use the highest quality materials in equipment, so you can be confident that your digital signage will last for years to come.
5. Procurement Costs
Custom digital signage can help reduce the cost of procurement. With digital signage manufacture, you don't have to worry about sourcing or purchasing the material to build the hardware. This makes digital signage procurement much more cost-effective and efficient.
6. Employee Overhead Reduction
When you outsource digital signage equipment to a digital signage partner, there's no need for in-house staff or additional overhead expenses. Your digital signage partner takes care of all the technical aspects of digital signage, leaving you with an intuitive system to navigate.
Let TrinWare Manage Your Digital Signage Needs
Are you feeling overwhelmed about manufacturing the best digital signage for your clients' needs? At TrinWare, we provide digital signage solutions that feature the latest digital equipment and technology to enhance your signage experience. From procurement, production, and fulfillment of orders—we've got you covered! We can even load your client's content onto the digital signage and send it to your client for you.
We have the digital signage hardware and software you need. Our digital signage solutions are designed to provide digital displays, media players, digital media controllers, and other digital signage equipment to meet your clients' needs. And, our digital signage solutions are engineered with the highest quality materials for superior performance and durability.

Contact us today to learn about how you can make the most of your digital signage.