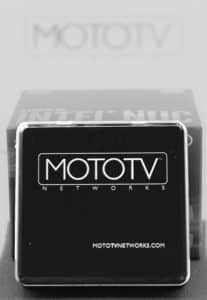 About MOTOTV™ Networks
MOTOTV™ Networks pipes in the freshest content via digital displays relevant to those brands merchandisers sell in their stores every day. It's customizable with their own advertisements and announcements for their stores only! Launched in 2008 by Gary Halpin and Chris Mosera, MOTOTV's Mission is to dominate the in-store digital content display industry by providing exciting, informed content which keeps the consumer ready to buy in the coolest and most modern way – The MOTOTV way.
An In-Store Digital Signage and TV Network Company Outgrowing Their IT
MOTOTV™ was poised and ready for exponential growth in early 2016. They recognized the need for a full-service custom computer hardware production, imaging, and fulfillment integrator. This [in-store digital signage and TV network] provider needed to be a partner who would develop and supply Purpose-Built Computer Devices to power the MOTOTV ™ Networks. Enter TrinWare.
When introduced to TrinWare in 2016, MOTOTV™ Networks was in the process of a number of key business growth developments and initiatives. They were progressing the creation of a world-class, industry-leading, SaaS platform for local, regional, and national retail merchandisers to digitally display in-store consumer-related content.
Additionally, they were developing relationships with best-in-class manufacturers who were quickly gaining an appreciation and understanding of the impact and significance the MOTOTV digital display content solution was having on consumer purchases.
Bottom line, with the presence of a MOTOTV network, sales were increasing. These relationships required MOTOTV to work closely with national and international manufacturers and their marketing departments to assure proper messaging to a variety of different demographics. The continued growth and expansion of their business and market reach required development of operational efficiencies which would allow for successful scalability.
Through the progressions above and the nature of their platform, their product team was tasked to be experts in the Purpose-Built compute industry including acquisition, production, imaging, quality control, branding, and fulfillment of their hardware solution. Due to the significant pace and ever-changing nature of the computer industry combined with Moore's Law, MOTOTV was not anticipating the challenges they would face regarding the rapidly evolving computer industry. They would need to mitigate those challenges while still delivering their world-class solution and services. They needed truly customized hardware production services for their digital signage and TV network needs.
The Challenge
At that time, MOTOTV™ was working with a system builder. However, they had quickly outpaced their builder's capabilities. The volume, service levels, complete solution and overall support were lacking. Therefore, this was causing MOTOTV personnel and resources to manage product sourcing, have an understanding of product life cycles, product discontinuance forecasting, product compatibility and also testing.
In essence, their team would have to become "experts" in the Purpose-Built Custom hardware integration vertical. And as their business and expertise lay as a SaaS provider, this caused unnecessary delays in delivery of finished goods and was clearly going to hinder their ability to scale and to do so quickly.
Our Solutions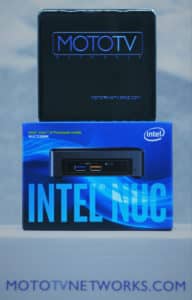 MOTOTV™ was aware of what they needed from a Production and Fulfillment integrator. TrinWare was poised and prepared to assist them in taking their business to the next level.
Together, the companies designed a solution and developed operational efficiencies that offset MOTOTV's struggle with custom hardware production and deliverables.
This solution would allow MOTOTV to focus on what they do best—providing world-class digital display SaaS solutions to the retail merchandising marketplace.
In conjunction, TrinWare was doing what they do best; procuring, scheduling, forecasting, planning, configuring, imaging, quality control assurance, kitting, branding, fulfilling and handling pre/post sales customer service for Custom, Purpose-Built Computer Devices.
The Results
As of today, MOTOTV™ executes orders over a customized portal on the TrinWare e-commerce website.
They have 24/7 remote access to a large quantity of Custom, Purpose-Built Computer Devices specifically pre-built for their own application. Due to this, their software engineers can customize specific systems prior to them shipping to their customers. With access to TrinWare's online portal, MOTOTV ™ has the ability to place an order whenever and wherever they are, customized by their engineers, for an exact application, location, and specific client.
All customers are unique and to that end have distinctive needs – at TrinWare we pivot quickly for our customers and clients. By partnering with TrinWare, MOTOTV has a relationship whereby they no longer need to manage the hardware components required for their SaaS solution. We fully manage their [digital signage and TV network] hardware production so they can now focus solely on what they do best; "Piping in the freshest content to their customers via digital displays at the point-of-sale, and all powered by MOTOTV™ Networks!"
Click me to learn more