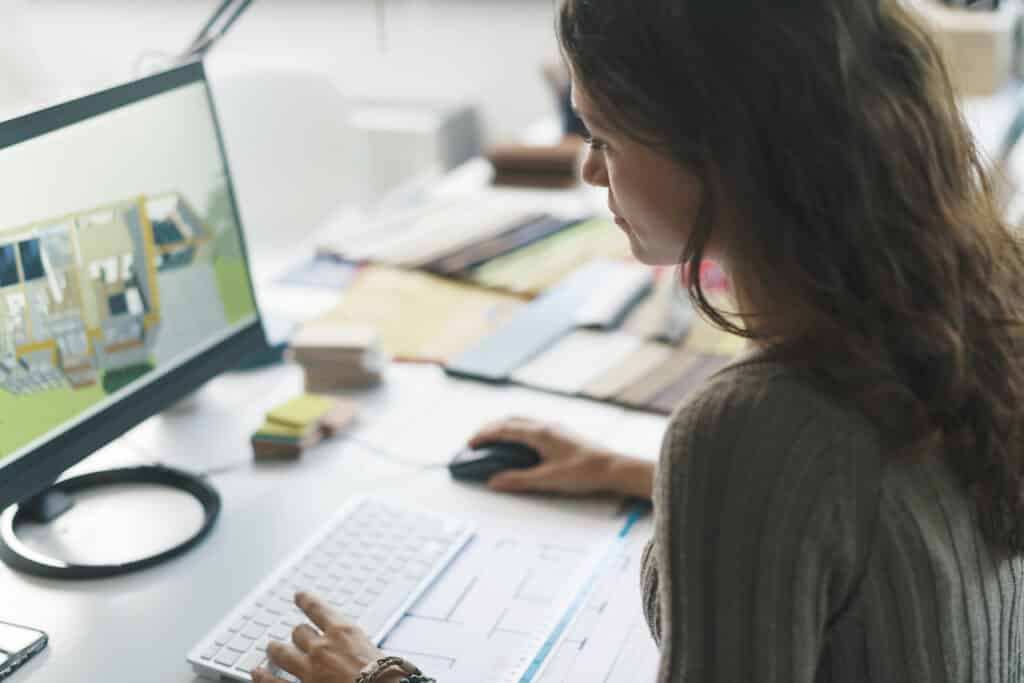 Businesses everywhere are taking advantage of cloud computing more and more each day: 69% of businesses say they're already using cloud storage, 53% experienced faster revenue growth than their competitors, and 94% say their security has improved.
As a designer or architect, cloud storage is a no-brainer—you have massive files (and many of them) that you need to use on a daily basis. You need storage capacity that is both scalable and affordable.
But what's the best cloud storage option? Should you fully move to the cloud or keep some on-premise servers? How do those options compare to on-premise storage?
Let's find out the answers to these questions and more—we've rounded up all the information you need to decide what type of cloud storage will be best for your business.
Recommendations from an Expert
Before we get started, our cloud experts at TrinWare recommend the following cloud storage options for designers:
Hybrid or Full Cloud Computing
Emphasis on Object Storage
Microsoft Azure
Outsourced Cloud Management
We'll discuss what each of these options are (as well as other available options) and why we recommend this combination of features for your cloud computing needs below.
Comparing Data Storage Options
On-premise Servers with No Cloud Storage
One data storage option is to maintain all your files on on-premise servers rather than utilizing the cloud. Here are some pros and cons of on-premise data storage:
Advantages: You don't have to worry about an internet connection to access your data; your data is physically stored on-site. You can use a VPN to access data remotely.
Disadvantages: You're responsible for maintaining and upgrading hardware, which is expensive. If anything happens to the hardware, like a natural disaster, your data may be lost. It is not as easily scalable as cloud storage.
Hybrid Cloud Storage
Another option for data storage is to have a hybrid of on-premise storage and cloud storage. This means you keep certain files on-premise (those you'd like to maintain 100% control over) and other files are hosted in the cloud and easily accessible from wherever you may be working.
Advantages: You can keep sensitive data on-site and maintain control of it while still taking advantage of the scalability and flexibility of the cloud.
Disadvantages: It is still expensive to maintain on-site servers, and depending on your backup solutions, you run the risk of data loss should anything happen to your on-site servers.
Full Cloud Storage
The last data storage option we'll discuss is having all your files and programs stored in the cloud. This means you do not have data stored on-premise; rather a third-party cloud hosting provider stores your data in a secure off-site data center.
Advantages: You don't have to worry about maintaining or upgrading hardware, and you can access your data from anywhere with an internet connection. It is scalable, affordable, and regularly backed up to make sure you always have accessible copies of your data. Most data centers are secured by several layers of physical and digital security, as well as protections from natural disasters.
Disadvantages: You're reliant on an internet connection to access files. You allow a third party to host your files (though privacy is maintained in the cloud).
Types of Cloud Storage
There are three main types of cloud storage: object, file, and block. Each has its own advantages and disadvantages, so it's important to choose the right one for your needs.
Object Storage: Well-suited for storing large amounts of unstructured data, such as photos, videos, and log files. It's often used by companies in the media industry.
File Storage: Well-suited for storing documents, spreadsheets, and other types of files. It's often used by businesses that need to share files between employees.
Block Storage: Well-suited for storing databases and applications. It's often used by businesses that need high performance and low latency.
Top Trusted Cloud Platforms
There are many different cloud computing platforms, but these are some of our most recommended and trusted options:
Microsoft Azure: Microsoft Azure is one of the biggest names in cloud computing for a reason. Their speed of service, flexibility, and security services are unmatched. Microsoft Azure also lets you enjoy features like 30 days of file restoration, ransomware detection, real-time syncing, and a personal vault that protects key files with ID verification.
iDrive: If you're looking for the least expensive option, iDrive is the way to go. You get 10TB of storage for $3.98 the first year—that's a great deal! You'll get features like backups and syncs from an unlimited number of devices, auto backup of external hard drives, and easy file sharing for collaborative working. One con is that restoring old versions of files has proven difficult for many users.
Dropbox: If you need a storage system that will support collaboration, Dropbox is a great option. Their collaboration features, like team folders, secure file transfers, comments, and editing tools make it easy for teams to get things done. One disadvantage is that files are not easily searchable, as metadata technology isn't quite as advanced on Dropbox.
Backblaze: A great feature of Backblaze is that they offer unlimited storage. If your files need to be amazing quality and you have tons of them, like videography files, Backblaze is a good option. However, their files are not encrypted, which means security is not as robust.
Can I Manage My Cloud Storage On My Own?
While managing your cloud storage on your own is possible, it's not always recommended, especially when you have many large files and programs.
A Managed Service Provider can provide reliable cloud management that comes with several additional benefits to cloud computing:
Reduced costs: Saves money by optimizing your storage usage and identifying opportunities for cost savings.
Increased security: Secures your data with features like encryption, password protection, and two-factor authentication.
Improved performance: Improves the performance of your applications by monitoring your storage usage and identifying performance bottlenecks.
Simplified management: Simplifies the management of your cloud storage by providing a single platform for all your storage needs.
When you're ready to take your business to the next level, cloud storage managed by a third-party provider is a great option.
Best Cloud Options for Designers
Now that you know the basics of cloud storage, let's go over what our experts at TrinWare suggest are the best cloud options for designers and architects and why:
Hybrid or Full Cloud Computing: Our years of experience in design IT has seen countless benefits of the cloud for architects and designers. Taking advantage of the cloud is a must for businesses and individuals in this industry.
Emphasis on Object Storage: While designers need file, object, and block storage, to store large media files, you'll want to ensure your cloud platform has a heavy emphasis on reliable object storage.
Microsoft Azure: We recommend Microsoft Azure as the top cloud computing platform. Azure offers file, object, and block storage with high speeds and flexibility. Security is unbeatable on Microsoft's platform.
Outsourced Cloud Management: Working with a third-party provider ensures your cloud computing is managed properly at every turn. You're given a team of experts to oversee your cloud strategy, migration, maintenance, security, and scalability.
TrinWare Helps Hundreds of Designers Manage Their Cloud Storage
From choosing the best cloud storage options for you to optimizing performance, TrinWare is here to help. We're a cloud management service that helps hundreds of designers manage their cloud storage. Our platform makes it easy to find the best option for your business, get set up, and start using the cloud.
Schedule a free consultation with us today to learn more about how we can help you take advantage of the cloud.