How Your Business Can Securely Migrate To The Cloud: A Step-By-Step Guide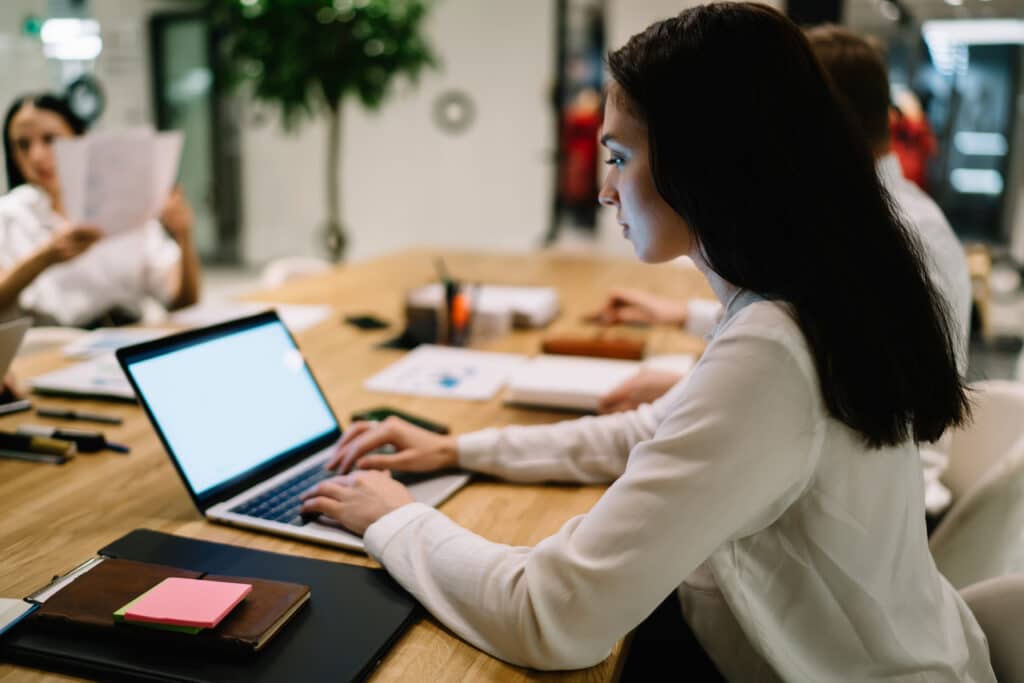 Gone are the days of expensive on-premise software and hardware solutions. Nowadays, businesses of all sizes are migrating to cloud-based systems to take advantage of their scalability, speed, cost savings, and improved security capabilities.
The transition to the cloud is not something that should be taken lightly—there's a lot at stake when it comes to protecting your data and systems. That is why cloud security solutions are so important. Here is a step-by-step guide to help you securely migrate to the cloud, along with how it will benefit your business.
Why 94% of Businesses Are Using the Cloud
Before we get into the steps required to securely migrate your business to the cloud, let's talk about why businesses are making the move. As of the end of 2022, 94% of companies had adopted cloud solutions in some form or another. 53% say they've experienced faster revenue growth than their competitors and 94% say their security has improved. That's pretty convincing!
Some of the reasons why businesses are transitioning to the cloud include:
Scalability: You can easily adjust your cloud resources as needed and pay for what you use.
Cost Savings: Cloud solutions can lead to lower upfront costs and ongoing maintenance fees.
Improved Security: Cloud security solutions offer advanced tools that keep your data safe.
Speed: Cloud solutions can help power up your business with faster computing, storage, and more.
Collaboration: Because you can access information from anywhere and at any time, the cloud helps you communicate and collaborate with others more efficiently and securely, especially if you have remote workers.
How to Securely Migrate to the Cloud
Ready to get started? Here's our step-by-step guide for securely migrating your business to the cloud:
Partner With a Managed Service Provider
A bad cloud migration can be a nightmare for any business. To ensure that your migration is secure, efficient, and cost-effective, you need to partner with an experienced managed service provider (MSP).
An MSP will help you select the best cloud platform for your business needs and provide guidance throughout the entire process. An MSP can also help manage compliance requirements as you migrate your systems and data.
Create a Migration Plan
Just like any other campaign or large-scale project, you need to create a migration plan. This step involves preparing your team, budgeting for the project, and creating a detailed timeline. Your plan should include everything from setting up a secure network environment, migrating emails and applications, training staff on using the new platform, testing the migration process, and more.
Choose the Right Migration Strategy
There are several different cloud migration strategies that you can choose from depending on your business needs. These include:
Rehosting (aka Lift and Shift): This is the fastest strategy, which involves moving existing applications as-is to the cloud without making any changes.
Refactor: This approach involves optimizing an application for the cloud. This usually involves rewriting the code, redesigning the application architecture, or other modifications.
Rebuild: This strategy involves rebuilding an application from scratch using cloud-native services.
Replace: This approach involves replacing an existing application with one that is designed for the cloud (e.g., replacing on-premises software with a cloud-based solution).
Ensure Compliance and Security
When it comes to the cloud, security is a top priority. Before you migrate, you need to make sure your systems and data are secure. This includes implementing strong authentication protocols, encrypting data in transit and at rest, setting up firewalls and other cloud security solutions.
Additionally, be sure to take into account any compliance requirements such as GDPR, HIPAA, PCI DSS, and more. An MSP can help you ensure that your cloud migration meets all security and compliance requirements.
Prepare a Backup System
It's best to expect the unexpected because there's always the chance of something going wrong during migration. To protect your data, you should create a backup system that includes backups of all applications, databases, and files before and after migration.
Migrate System by System
Once you have an action plan in place, it's time to start the migration process. During this stage, you should move your systems one by one to the cloud, rather than all at once. This will help you avoid any downtime during the transition, as well as minimize risk and potential errors.
Your MSP will help you identify which systems should be migrated first and how to best move them over to the cloud. They can also assist with data migration, testing the migration process, implementing cloud security solutions, and more.
Have a Secure and Successful Cloud Migration With TrinWare
Your data is time, money, and customer trust all rolled into one and you can't afford to take any risks when it comes to cloud migration. With the right MSP and effective cloud security solutions, you can ensure a secure and successful transition to the cloud.
At TrinWare, we specialize in helping businesses migrate to the cloud with minimal downtime and maximum security. Schedule a consultation today with our team of experts. They will guide your business through every step of the process and ensure a seamless transition.