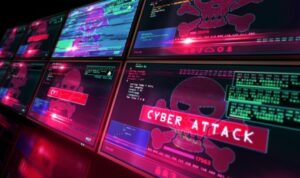 If you didn't know already, the White House issued a warning this weekend to raise the awareness of an "active threat" by hackers. Per Microsoft, they discovered new online intrusions that were related to China.
The White House press secretary, Jen Psaki, shared that "this is an active threat and the government, private sector, and academia need to update their patches" ASAP. And on this past Friday afternoon, the Cybersecurity and Infrastructure Security Agency (CISA) tweeted that if updates were not made, it could "enable an attacker to gain control of an entire enterprise network."
Microsoft revealed that they know of several vulnerabilities in their server software environment that are being manipulated by these alleged Chinese hackers. This is the first major cybersecurity risk announced since the SolarWinds infiltration in December of 2020 and it should be noted that these two separate incidents are not related. It is Microsoft's standard policy to generally release software updates on the second Tuesday of every month. However, in light of the seriousness of this threat, they moved up their schedule to accommodate these new vulnerabilities with patches a week earlier than per their usual schedule.
Additionally, the Department of Homeland Security advised all federal agencies to either update or disconnect their servers for protection purposes. Currently, there is an FBI investigation in place as this is a known hack from a foreign government. The attackers gain unlawful entry to email addresses and send out what looks like "legitimate" messages to those contacts, as if it was from the actual authentic sender. It is not. With the federal government's statements and support of updating patches, one cannot ignore the urgency in assuring their server software is current and up-to-date.
Office 365 users who operate without an on-premise Exchange Server are not affected by this attack.
TrinWare has taken immediate action and all our clients are up-to-date with patches.
If you're not sure your company is safe from hackers or you need help, contact our team today, at sales@trinware.com or (720) 488-9800.
Speak with one of our cybersecurity specialists today