Our Director of Procurement & Project Management, Mike.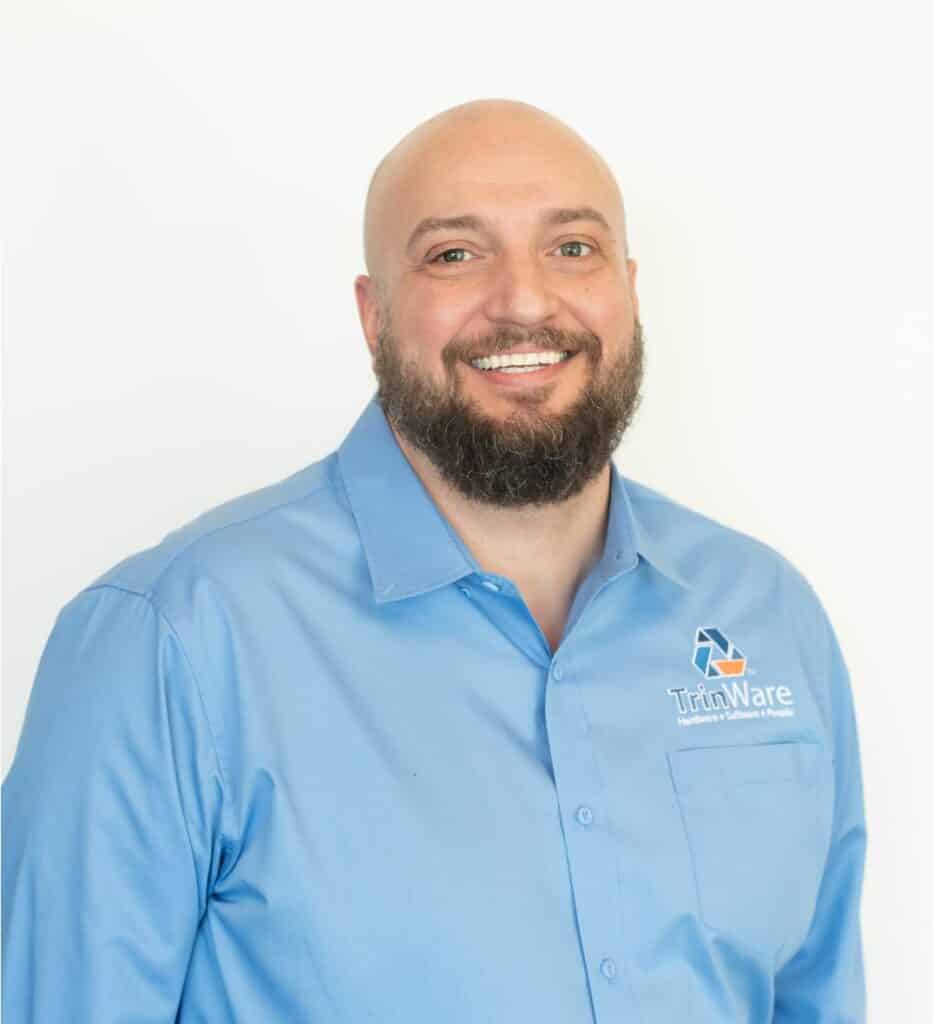 Hi, I'm Mike.
MIKE is proud to be TrinWare's most tenured employee.
In appreciation of his dedication and loyalty to the company, TrinWare decided to place another project within his most capable hands – the complete redesign of TrinWare's new 2020 E-Shop. Mike's in-depth knowledge of current and cutting-edge technology components were indispensable in the launch. And with his determination, hard work, and positive attitude, he was recognized as TrinWare's Q3 2020 Employee of the Quarter!
Mike has worked through all facets of computer wholesale, shipping and receiving, purchasing and product management to actual hardware/software technology configurations. Currently, as our Director of Procurement and Project Management, his responsibilities are widely spread throughout the organization and touch upon many, if not all, departments.
In his free time, Mike likes to camp, paddleboard, and is a dog lover.