CMMC Compliance

Services

As your CMMC consultant, TrinWare provides expert CMMC compliance preparation services for your business.
Cybersecurity Experts
Department of Defense contractors have long been expected to uphold strict cybersecurity standards. But with the new, approaching, and constantly updated CMMC guidelines being rolled out, you must be more vigilant than ever to remain on top of compliance changes and remain eligible for DoD contracts.
At TrinWare, we offer expert CMMC compliance services that aid you in preparing for these new standards. We've helped businesses navigate detailed DFARS 7012 requirements, and we're ready to help you through CMMC, too.
Get Help
Until 2020, DFARS 7012 and NIST SP 800-171 were the cybersecurity compliance standard for Department of Defense contractors. DFARS relied on a process of self-attestation, where contractors would internally review their cybersecurity and attest to its completion.
However, this proved ineffective, as shown by various high-profile cyber breaches that occurred due to contractors' insufficient preparation despite their attestation of compliance. To improve the industry's cybersecurity and to better protect critical government information throughout the entire supply chain, the DoD announced the creation of a new process called the Cybersecurity Maturity Model Certification (CMMC).
CMMC builds on previous DFARS requirements to provide specific standards for handling and protecting Controlled Unclassified Information (CUI). It requires DoD contractors to meet up to five levels of maturity, depending on the complexity of jobs and the specific information you handle, and to pass a third-party assessment conducted by a C3PAO.
CMMC is continually being updated and changed, and updates will continue until CMMC is completely rolled out, which is currently projected to be in 2026.
To stay on top of these changes and continue to remain compliant throughout the implementation of CMMC, you need to partner with experts who will stay in the loop about changes, who have experience with helping DoD contractors, and who are dedicated to helping you achieve compliance as quickly as possible so your business can continue to bid on government jobs. That's exactly what TrinWare can do for you!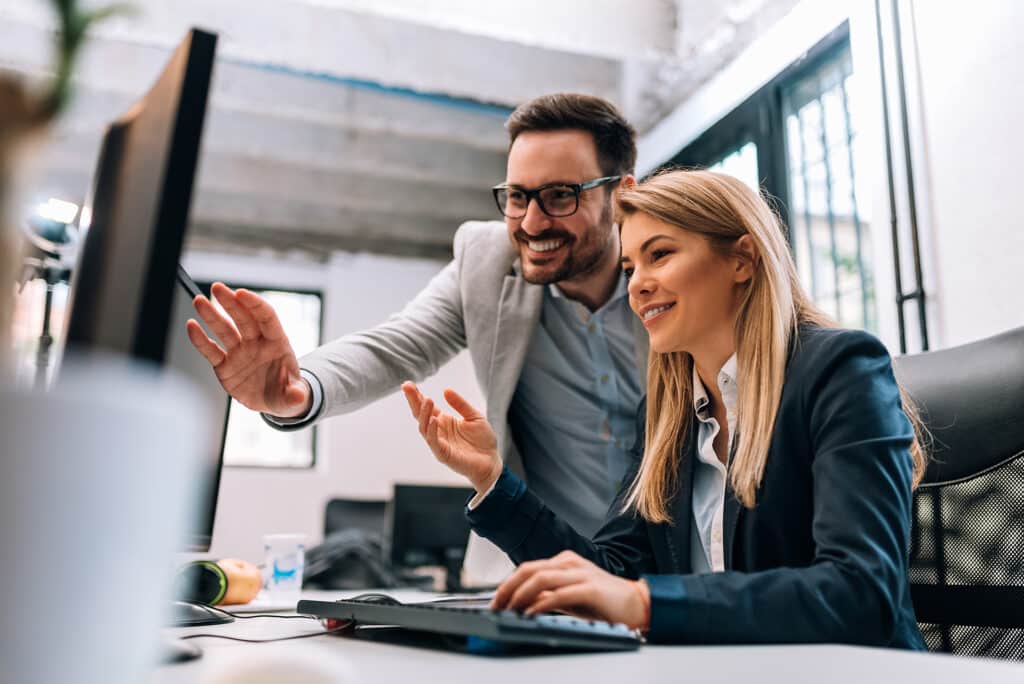 Trusted CMMC Compliance Preparation Services
Currently, the best way to prepare for CMMC is to get completely up-to-date with all current DFARS and Interim Rule regulations. If you haven't yet completed a CMMC Interim Rule self-assessment, submitted your score to the SRPS, and created a System Security Plan (SSP) and Plan-of-Action & Milestones (POA&M), TrinWare can get you up to speed.
We've helped customers navigate the recent Interim Rule changes quickly and effectively, and we're prepared to keep you on top of all CMMC regulations as they're rolled out.
Our expert team stays current with all emerging guidelines so we can aid in your compliance process immediately when you need our help.
Making CMMC Compliance Simple
We make your life easier by staying on top of compliance for you. That means that instead of worrying about whether you'll be eligible for upcoming bids, you can simply focus on making your business the best it can be and leave the compliance and cybersecurity to us.
As your trusted CMMC consultant, we will guide you through all the necessary compliance changes that come, giving your business's security the highest priority.
Get Help