Our Account Coordinator, Anthony.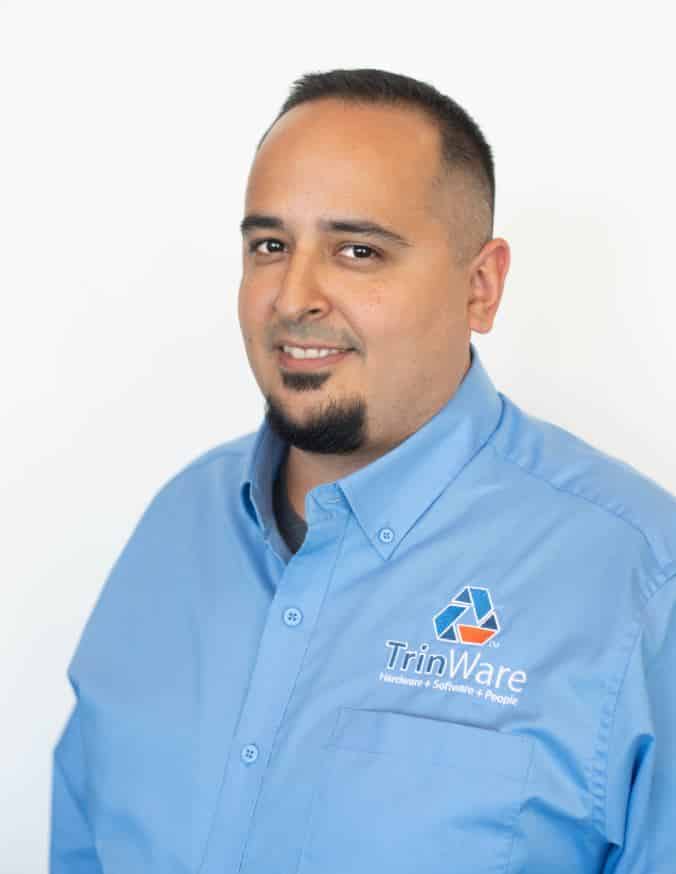 Hi, I'm Anthony.
Born and raised in Albuquerque, NM, Anthony moved to Denver, CO in November, 1994. He completed his undergrad at the Art Institute of Colorado in 2005.
His entire career to date has been spent in the technology vertical and comes with 14+ years of experience with custom, computer hardware configurations, both in retail and in the distribution channel. His background brings extensive training in Microsoft, Intel, Nvidia, Lenovo and Dell products and solutions, as well as being recognized as a Dell Sales Champion for 3 years for a nationwide retail partner.
Anthony began with TrinWare part-time and transitioned into a full-time employee. With his technology background, and years of excellent customer service, he brings out the best in 2 of TrinWare's Core Values – Bringing Value to Our Clients and Being Passionate and Determined.
During his free time, Anthony enjoys spending time with his family, going to the Zoo, video games, and sports…after all, he always says, "Can't go wrong with the Denver Broncos!"